Tuesday, April 30, 2013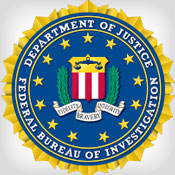 The Federal Bureau of Investigation warns that distributed-denial-of-service attacks waged against leading U.S. banking institutions are changing as attackers perfect their techniques.

In a flash report about Brobot, the botnet used by the hacktivist group Izz ad-Din al-Qassam Cyber Fighters, the FBI notes that attack scripts have been modified. "The FBI Cyber Division assesses that these scripts have been modified by the actors in an attempt to increase the effectiveness with which the scripts evade detection," the report states. "Because the attacks have been ongoing for seven months, the actors are changing their attack methodology to circumvent mitigation efforts of the financial institutions."

The FBI points out that as of April 10, 46 U.S. banking institutions have been targeted by more than 200 separate DDoS attacks of "various degrees of impact" since Izz ad-Din al-Qassam Cyber Fighters announced its first phase of attacks in September 2012. "These attacks have utilized high bandwidth webservers with vulnerable content management systems," the report states.
Read More in Bank

InfoSecurity